How Walmart became the second largest eCommerce player in the USA
In the year 2020, eCommerce saw an acceleration of almost 5-6 years owing to the pandemic. The trend has continued in 2021 and online deliveries are likely to remain at current levels. 
While numerous large businesses continue to leverage the internet services for online retail, small businesses are finding new ways to stay competitive. Amazon, Walmart, Target, eBay, and Home Depot are world-renowned names from the US retail arena.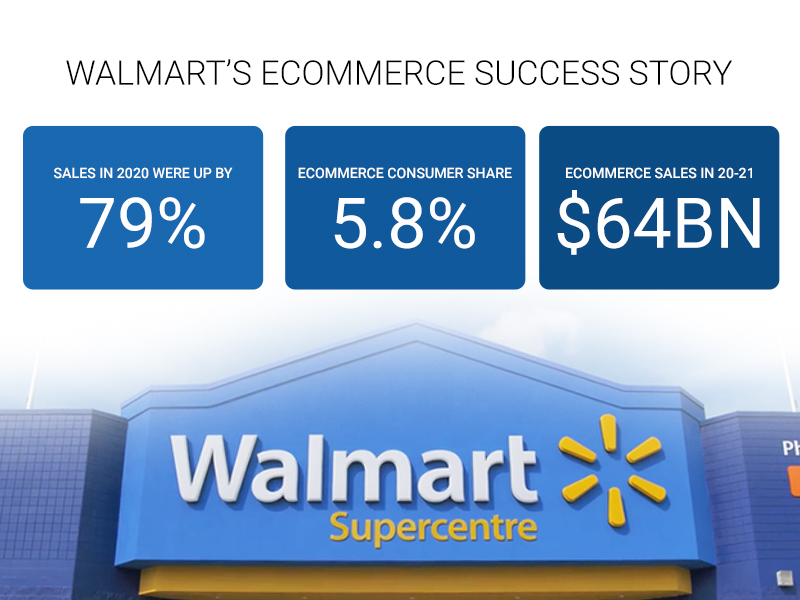 Last year, Walmart overtook eBay as the second-largest retail chain in America. And in 2021, Amazon continues to be the number 1 eCommerce companies by far but Walmart is quickly making progress. Owing to Walmart's large industry presence as a famed family retail chain, retail eCommerce has only increased its popularity.
The success of Walmart is an inspiring story, which is a combination of various factors to streamline the supply chain logistics. In the retail eCommerce sphere, the post-pandemic consumer behavior indicated that online retail was set for increased sales. Hence, Walmart jumped in with a revamped logistics solution to offer customers perks, like online grocery shopping with same-day deliveries, managing eCommerce returns, a great end customer experience and much more. 
In this post, we're going to cover 4 aspects of Walmart's winning strategy for retail eCommerce. 
A smart omnichannel retail approach
Walmart has a network of stores, making it one of the largest retail chains in the world. By leveraging their assets, they have managed to take this vast industry presence to an omnichannel retail eCommerce platform. Walmart employs a winning strategy for retail eCommerce, from the precise ETA calculation on each order to the last mile delivery option available to customers. 
In 2013, Walmart started its grocery pick-up service. Considering that 90% of the American population resides within 10 miles from a Walmart store, this offering became an instant hit. At over 3,600 Walmart stores, customers can place an online order for grocery pick up, which speeds up the shopping process. And, there's a dedicated shopping portal website to get everything done.
Especially during the COVID-19 pandemic, online grocery orders helped save time, costs and concerns about contracting the virus. In June 2020, 22% of consumers had tried out curb-side deliveries, making the last mile delivery services the main focus of retail eCommerce. Instead of waiting for your order, Walmart's pickup services remove the uncertainty and offer efficient route planning for eCommerce delivery. 
The same-day delivery options began to bring in more customers to Walmart. Since more than 1.7 million packages are lost in the United States each day, consumers were worried about their Amazon orders. That's where last-mile delivery and route planning from the nearest Walmart warehouse played a vital role in supply chain security. 
Walmart has won the hearts of customers through Omni-channel retailing, paired with a robust logistics framework for eCommerce deliveries. Tech solutions like LogiNext Mile for e-commerce can help an enterprise implement tech across the spectrum: From handling orders, inventory, delivery associate management, eCommerce returns, Loyalty programs, and much more. 
By leveraging the store network they built over the years, Walmart took all their retail chains across the United States to a secure online platform, simultaneously branching out to Walmart Canada, a self-sufficient Omni-channel platform on its own. 
A great online shopping experience
The value of an eCommerce delivery is not just about the speed to arrive at your address or the attractive pricing. The shopping experience is part of the thrill for consumers who are looking for value. This value has been provided by Walmart through various loyalty programs, daily coupons, elderly assistance, and alerts & notifications to keep the end customer informed and delighted.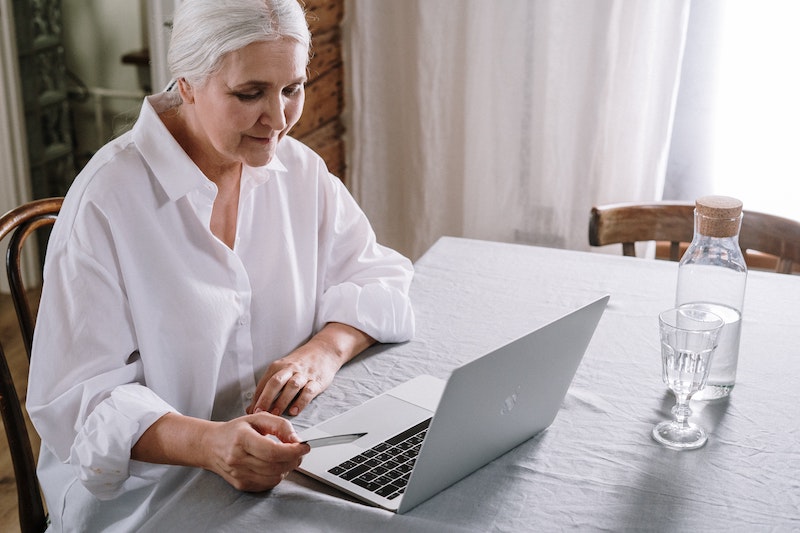 Besides their own logistics network, Walmart fulfills its eCommerce deliveries through third-party logistics services. Their position as a truly American enterprise is not limited to their family-friendly, veteran-friendly, and special giveaway season offerings.
Additionally, a toll-free helpline is always ready to assist customers in real-time with same-day delivery orders and an efficient delivery tracking system. Walmart also issues immediate refunds for damaged grocery items, no questions asked. 
They also process returns for unhappy customers for most of their products.  Surveys show that 2/3rd of customers return to a brand because they experience value for money, and Walmart has shown to generate loyalty for the value-added services they provide. 
Leveraging the power of AI and ML technology
One of the driving focuses to generate more revenue from eCommerce delivery is a smart AI-powered shopping interface that frequently recommends items to shoppers. With real-time data, it has been proven that recommendations based on order history can guarantee an increase in sales weekly from the same shoppers. Walmart has managed to build a relationship with its shoppers based on their order history.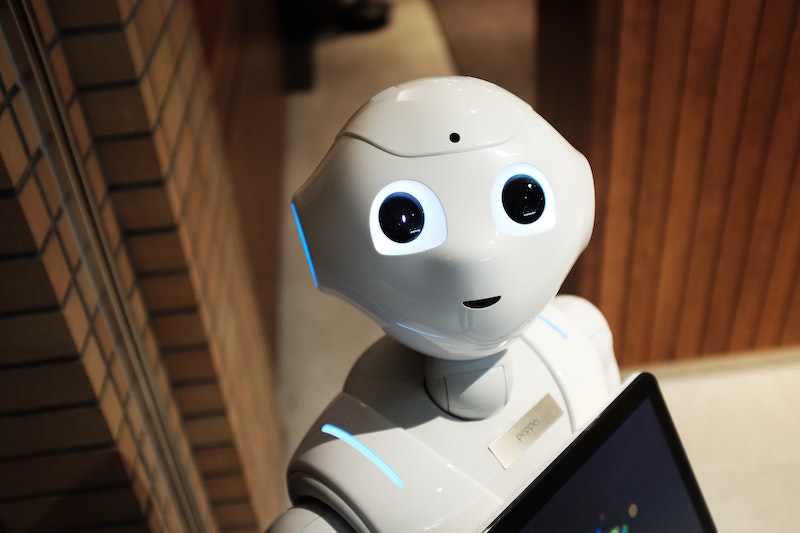 Imagine if you buy the same products you love from one place, conveniently and at the best-advertised prices. Would you want to go anywhere else? Additionally, anything else you need is available on the same platform. 
You can redeem coupons, engage with representatives, call up the store or get a full refund, depending on the value experienced by you, a customer. That's exactly what Walmart has managed to instill through elaborate mechanisms that nurture their consumers with attractive features of automation technology. 
The Walmart account eventually becomes a near and dear partner in shopping simply because of how the shopping experience is streamlined to offer maximum consumer value. Paired with a logistics framework for the best eCommerce delivery, Walmart continues to excel at retail eCommerce. Their first to last-mile delivery, route planning, reverse logistics, and delivery associate management are among the major contributors to expansion into the market. 
LogiNext is a powerful solution that helps retail chains scale up with agility. With a trusted partner, you can automate your supply chain operations at the click of a button. Large retail chains across the globe are adopting modern tech to streamline, digitise and automate operations. The time for change is here, upgrade your operations now!
67