Meet The Rising Superstar of Product Delivery, Rajesh Krishnan on #WeAreLogiNext
This article is a part of the #WeAreLogiNext series of articles where we focus on people's journeys that power the company.
Welcome back to another #WeAreLogiNext post, this time we have the rising superstar from product delivery- Rajesh Krishnan. From dealing with Insurance to getting the product developed to meet clients' requirements- Rajesh has grown in leaps and bounds. One of the most down-to-earth people at LogiNext, an animal rights activist, and the love to have a superpower like none other (read below), here's bringing you the story of Rajesh to light.
LN: Hello Rajesh, introduce yourself to our LogiNext family
RK: Hi, I'm Rajesh Krishnan, a product delivery manager at LogiNext Solutions. Born and brought up in Mumbai. I have a degree in Computer Science from SIES and an MBA in Retail Management from K J Somaiya Institute. I love creating and delivering IT solutions that add value to the product that ultimately make our customers happy. My family consists of my parents, both working in a Bank, and an elder brother, who's also into IT.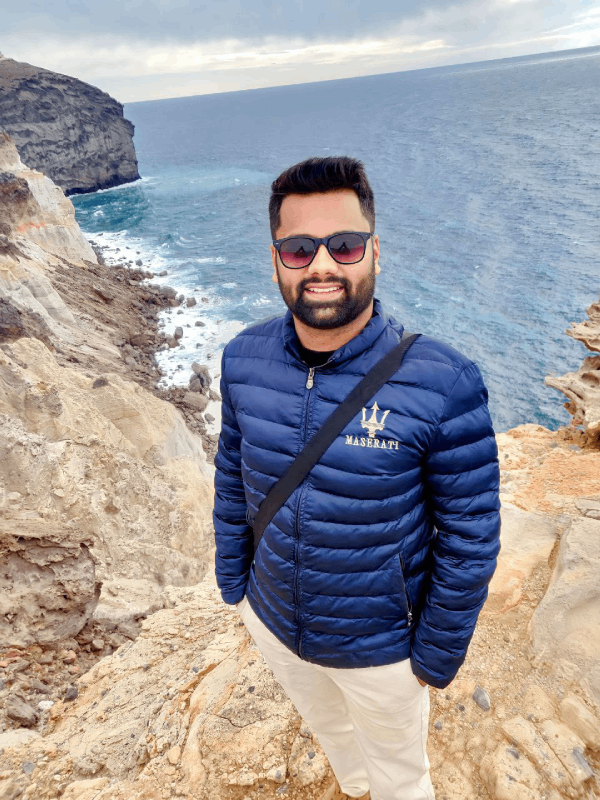 LN: Tell us about your career progression until LogiNext
RK: I was selected in L&T Infotech after my graduation, and worked there for close to four years. My role was Associate Consultant – Insurance. However, this role did not fulfill my aim to reach the heights I wanted to achieve. I later felt the urge to pursue higher education and pursue my passion for retail and eCommerce. This was the reason for getting an MBA degree in retail management. Fortunately, when LogiNext visited our campus, it was the perfect opportunity I was seeking and always wanted to take my future.
LN: Take us through your daily routine at LogiNext.
RK: I oversee the development of the client deliverables in our product to ensure that it meets the quality standards and deadlines that can satisfy the customer's needs and expectations. My day usually starts with checking my emails and messages to see if there are any urgent issues or updates from my team or clients. Then I have a stand-up meeting with my team to review the progress of our current projects, assign tasks, and resolve any blockers.
After that, I spend some time planning and strategizing for future projects and preparing technical documents that help the development and QA team. I also have regular meetings with the clients and account managers to understand new requirements, provide feedback, and demonstrate our product features to resolve client issues.
LN: What would be the best thing about your role?
RK: One of the best things about this role is the opportunity to lead and collaborate with multiple teams, stakeholders, and clients. You get to work closely with your team and clients to ensure that the product meets the requirements and expectations of customers. You are responsible for aligning everyone on the vision and goals of the product, and you have the chance to use your communication and problem-solving skills to overcome challenges and obstacles. You get to use your creativity and technical expertise to come up with innovative ideas and solutions that can help improve the product and enhance the customer experience.
LN: Can you name a person who has tremendously impacted shaping your career?
RK: Saurabh Jain, my reporting manager at my previous company, has tremendously impacted and shaped my career. He played a crucial role in supporting me and helping me grow as a professional. Saurabh was not just a manager, but also a mentor to me. He always provided me with valuable feedback and guidance that helped me improve my skills and performance.
Even after I left that company, Saurabh continued to be an important mentor in my career. I still reach out to him for advice and support, and he is always there to offer his insights and guidance. I am grateful for his mentorship and the impact he has had on my career.
When joining LogiNext, Preetam Joshi was my manager and the development here is all thanks to him. He gave me the space to learn and grow, make mistakes, and had my back, which helped me quickly grasp the product. Chetan Shetty was my next pillar, where his calm mind and ability to think differently helped me with new insights. Finally, when Meetali Gandhi joined, she brought in a new perspective to look at a problem that helped me resolve issues with a fresh look.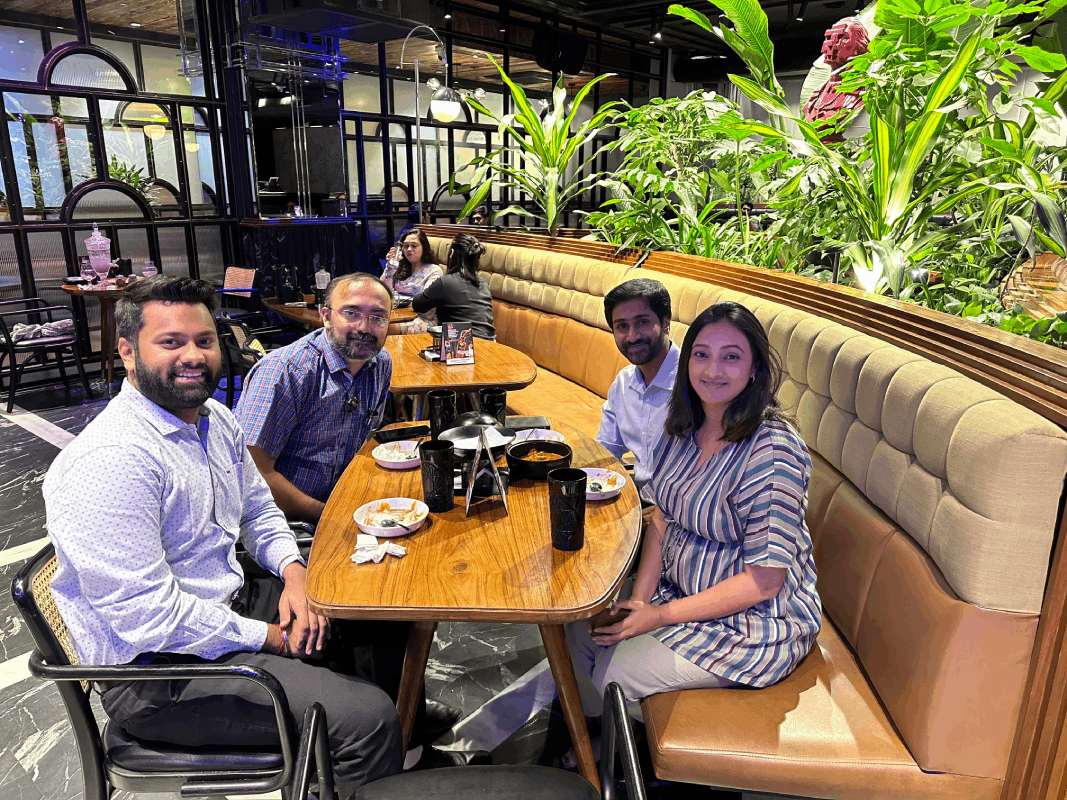 LN: What do you think can help new employees understand the LN culture?
RK: Firstly, it's important to always follow the processes and procedures that are set by the organization. This helps maintain consistency and ensures that everyone is aligned in their approach to work.
At the same time, it's worth noting that we have a flat hierarchy and an open communication policy. This means that everyone in the organization is encouraged to share their opinions and feedback freely, regardless of their position or seniority.
Lastly, I would highlight that our office culture is fun and rewarding. It helps foster a sense of community and create a positive work environment that people enjoy being a part of. Be it the workation, employee of the quarter, or awards for customer success team.
LN: How do you feel about undertaking the product session in front of the entire company?
RK: Initially, I was quite nervous when told to hold product sessions. But I took this as an opportunity and wanted to showcase the hard work undertaken by the product team. I am a big fan of Ted Talks, and the product session is of the same level at LogiNext. The proud feeling of explaining a new feature could help clients motivate me to dig deeper and answer questions posed by the audience. LogiNext has provided me with the platform to improve my public speaking and presentation skills.
LN: What's the best advice you've ever heard or given?
RK: People are ready to provide advice regularly. But one of the best pieces of advice I've heard and also given is to "focus on the things you can control and let go of the things you can't". It's a simple concept, but it's incredibly powerful when put into practice. This helps create the proper mind space and not procrastinate.
LN: What are your best memories at LogiNext?
RK: Working in LogiNext has been an incredible experience filled with fun and rewarding moments. One of my best memories was when the company organized a workation to Greece- My first international trip! It was an opportunity to bond with my colleagues while exploring the beautiful Athen and Santorini and experiencing its culture.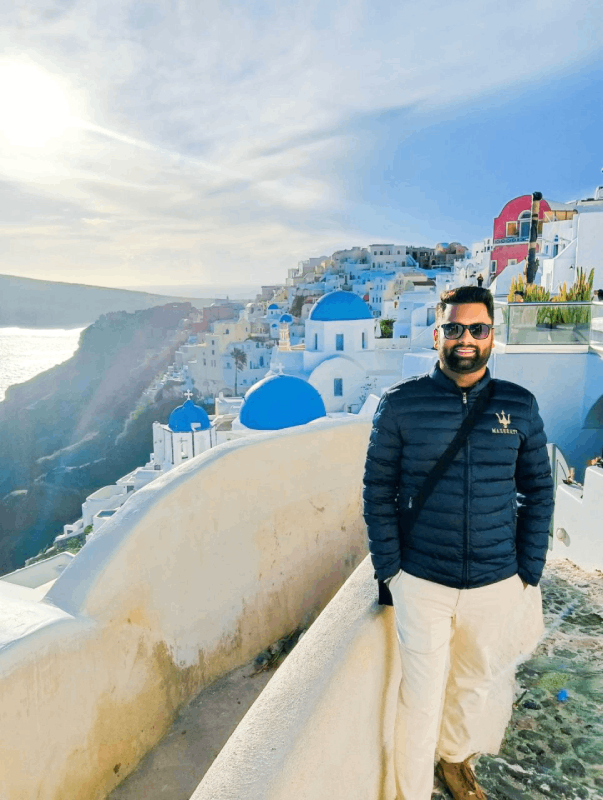 Another highlight of working at LogiNext is the office parties. The company always found ways to celebrate successes and foster a sense of community among employees. It allows us to connect on a personal level, strengthening our relationships with different teams, and boosting our morale.
Overall, my time at LogiNext has been filled with many positive memories that I will cherish forever. The company's commitment to creating a supportive and enjoyable work environment has made all the difference in my experience as an employee.
LN: Tell us about your hobbies and interests.
RK: Let's get the cat out of the bag! I'm an avid gamer and esports enthusiast who loves playing games like Dota 2 and CS: GO that challenge and entertain me. Gaming is my passion and my escape from the stress of work. Having 16+ years of experience playing esports- I have tried everything from CS 1.6, CS: GO, and Fortnite to PUBG. My friends ensure that every Friday and Saturday night is devoted to PUBG.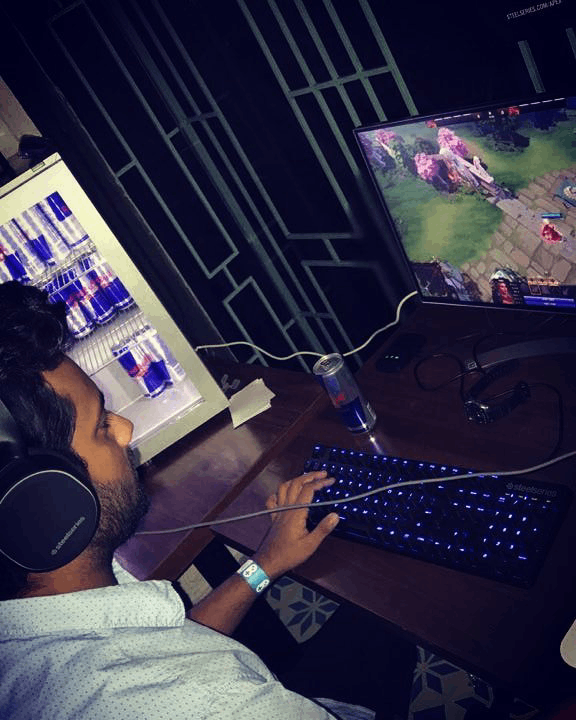 I also love traveling to different places. This year started with Greece, I traveled down south and will travel to Rajasthan and the northern states to end the year.
My interests lie in the Web3 space, on how a revolutionary technology like blockchain is shaping the entire world with decentralized solutions. I have watched multiple videos, podcasts, blogs, and vlogs related to Metaverse, cryptocurrency, blockchain, and more!
LN: What are your favorite books/ movies or games?
RK: Reading is probably my least favorite. I can watch movies of any genre, it does not matter. Being an avid traveler and gamer is how I spend my free time. Dota 2 is the best game out there! I have spent over 5000+ hours! (208 days). CS GO and PUBG complete the top 3.
LN: A superpower that you wished to have?
RK: Well, if I had to choose a superpower, I would love to have the ability to be able to think like ChatGPT. With that kind of power, I wouldn't have to worry about AI replacing me because I would practically be a walking AI myself. Plus, I'd always have the perfect answer for any questions that people face difficulties with. But until that power becomes a reality, I guess I'll just have to stick with my human abilities.
LN: If you would change one thing in the world, what would it be?
RK: If I could change one thing in the world, it would be to end all forms of animal cruelty and exploitation. Animals are sentient beings who deserve to be treated with respect and compassion. By ending their suffering, we could create a kinder, more humane world for all beings. A world where animals are valued as individuals and not just as resources for human use. We could promote more compassionate and sustainable ways of living that benefit not only animals but also our environment and our health. It would require a shift in our mindset and behaviors, but it's a change that is long overdue and necessary for a better future for all beings on this planet.
Rajesh closes off by stating that his time at LogiNext has been a great experience and hopes it continues and develops the product to reach greater heights.
Stay tuned to read more stories about those taking LogiNext to the next level.
We're hiring! Join our team, and be a part of one of the fastest-growing SaaS companies globally.
51