Do you have trouble managing fluctuations in eCommerce order volumes?
Online sales and festivals are a key part of any retail brand's strategy. As the festive season approaches or whenever a brand announces a special sale, there have to be preparations alongside to handle the fluctuations in order volumes. While a spike in sales is almost a guarantee, it can quickly become a nightmare if you don't have your inventory sorted or have a reliable order, transportation, and delivery management system to account for the orders received.
Even during a day, a brand may encounter an upsurge in sales or a certain event may result in orders plummeting down as well. As a brand, one needs to be prepared to handle any such situation. Here are some key pointers to ensure seamless order management during festivities for maximum customer satisfaction.
How to handle 10x growth?
During the festive season, your platform should be capable of handling the traffic to ensure customer satisfaction. For this reason, logistics subscription-based models are thriving as they offer scaling capabilities for handling online order surges. Using LogiNext's SaaS-based order and delivery management software will easily scale to handle the order surge to meet your demands. Choose a plan that best fits your logistics and supply chain requirements and sail through your order surges with complete ease. 
Read: Global SaaS-based supply chain management market size, share, and trends  
Technology to your rescue!
Currently, handling the orders can be a tedious task for the operations manager, for which an automation tool has become the need of the hour. A live control tower will ensure all the orders are handled efficiently from first to last-mile deliveries. The experience (on order management) your operations manager receives due to automation will ensure there are no hurdles in handling the deliveries. They will have end-to-end visibility of customers' data to manage the customer's delivery experience. 
Configure returns policy:
Returns are a very big part of the entire eCommerce boom. Close to 20% of products are returned due to various reasons. And during a peak sales season, handling returns is an additional headache! Using a platform like LogiNext, you can customize your returns policy so that you can handle returns in a better manner and keep the end customer informed. 
Driver shortage, No more!
When orders surge or plummet, one of the key areas for optimization is the number of drivers. How many drivers should one hire full-time? What should be the stand on in-house v/s 3rd party fleet management? A platform like LogiNext with a carrier integration marketplace helps you to figure out the best driver management strategy.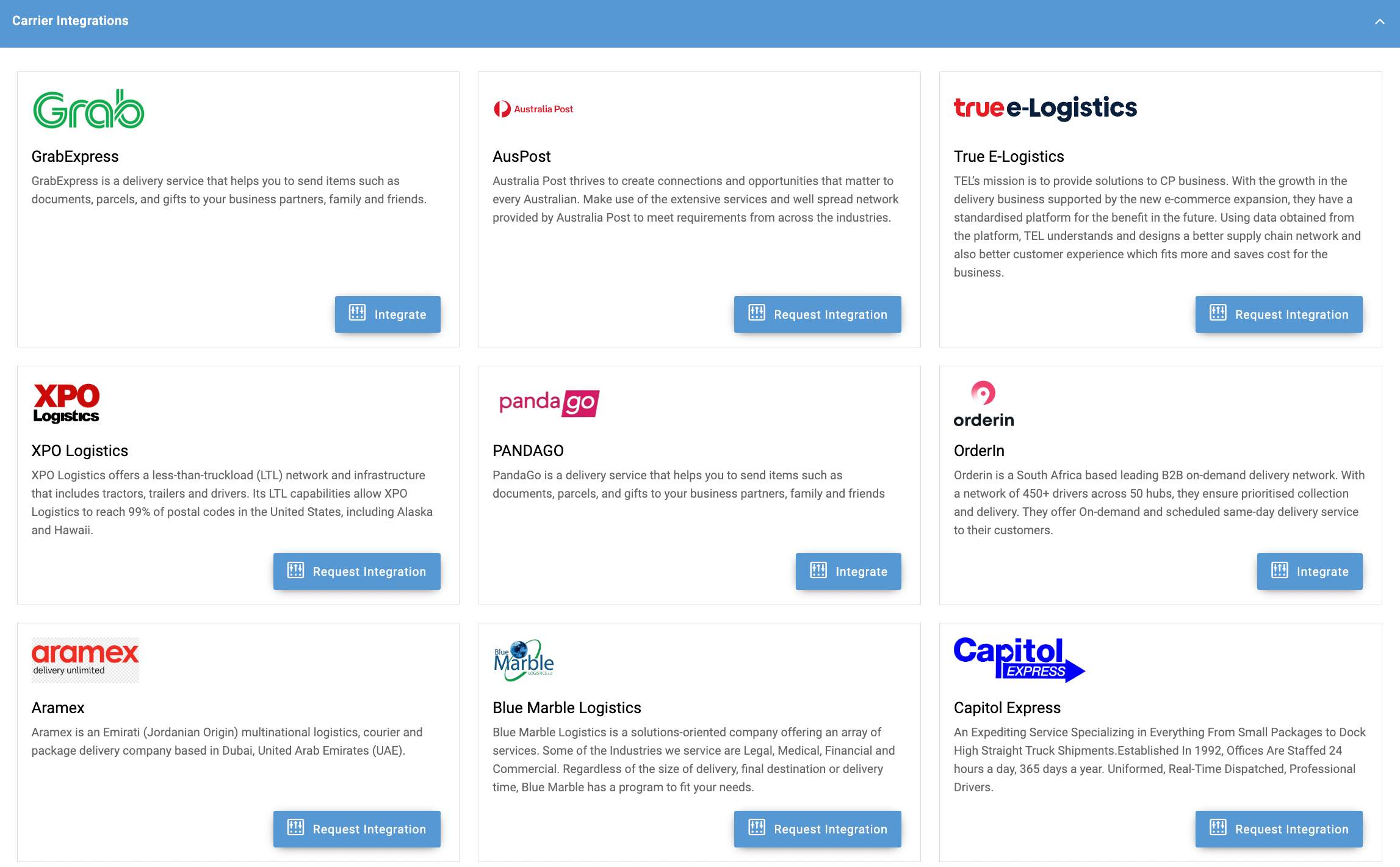 End-to-end order visibility:
For every order received, a tracking link will be sent to the customer, which will communicate the package location and ETA for delivery. A logistics service provider should have the ability to change a customer's address after the order is placed (before the driver leaves for delivery); this ensures customers can get their package delivered to their desired address, without constant updates. This will also help in efficient hub planning to ensure sufficient capacity (at warehouses/ stores) would be available to handle the order surge.
Read: Why is real-time communication the key to handling your logistics needs?
The Big Picture
All in all, having a system that can quickly scale up and down can help you tackle several situations:
Handling surges within a day: If you're an F&B brand, there will be surges in orders during lunch and dinner times or if you're running a special offer. 
Organizing your own online festivals: As a brand, to drive sales, you can plan sales festivals if you have the tech in place to handle delivery fluctuations. 
For such and more situations, LogiNext is a one-stop platform to meet your logistics automation requirements, whether you belong to eCommerce and retail, food and beverage, transportation, or the courier and parcel industry.
60