Simplifying the Logistics Updates Maze to Offer Unparalleled Customer Experience
The logistics industry is much more complicated than it looks to the end customers. All that everyone cares about is the timely delivery of their orders without any damage. If we dive deep to understand the mumbo-jumbo of logistics, it will take a lot to understand how technology, resources, and manpower are involved in offering the customer experience that everyone keeps on talking about.
Mauve lives in the U.S. away from her family which is settled in the United Kingdom. She's sent surprise gifts to her entire family and is eager to know how they react to receiving them. After a couple of days, her mother called saying that the entire family loved the gifts sent by Mauve.
While everything Mauve had to do was ship her parcel through a CEP provider and relax till it reached her, the shipment went through multiple milestones, hubs, and modes of transportation to reach her family.
What does it take for a CEP provider to ship the parcels efficiently?
CEP providers usually have a wide network of hubs and micro-collection and distribution centers. The order gets picked up from the location by a Professional Courier and is taken to a nearby collection center and it will be checked in. Further, it gets clubbed along with other parcels(and a manifest will be created) and sent to one of the initial hubs via the CEP provider parcel van. It is further sorted out at the international packages and sent to the carrier hub at the nearest airport via a truck. After being marked for the cargo flights, it reaches the New Jersey International Airport via air cargo. The package will be checked in at the airport hub in New Jersey. Then the package will be scanned out and delivered to the local carrier hub via truck. After sorting as per addresses, a local pickup truck will deliver it to Mauve's family.
Does this sound confusing to you? Does your customer really need to know every single step involved in this process? What is the best way to help the customer keep track of their shipment in the simplest and most effective way?
If you have these questions, here's an easy answer for you.
Offering a single window with all the required information including order tracking, ETA along with updates and notifications is the best way to keep your customers informed. This offers convenience to the customer for easy order tracking and timely updates.
Imagine if the customer had received numerous notifications from all the entities involved in the shipment delivery process. They'll just be confused and frustrated regarding the current status of their shipment due to unclear information. Here's where CEP companies need to prioritize offering clear communication via a single source of information. Learn how logistics planning software can help with planning and optimizing operations.
Offer Unified Customer Experience with LogiNext
LogiNext helps enterprises in providing tracking and communication for all the end customers via a single window. Thousands of parcels are delivered to customers every day with multiple pickups, delivery legs, and hubs involved for the same. LogiNext helps in capturing all these events in a single platform, and notifications are sent to customers via SMS/email from a single source. The system offers the ability to keep the customers informed of the parcel status in the simplest way despite hundreds of data points being included in it.
Be it CEP or QSR industry, along with timely deliveries, customers also pay for their end-to-end experience. Offer a good one by ultimately delivering a unified customer experience with LogiNext.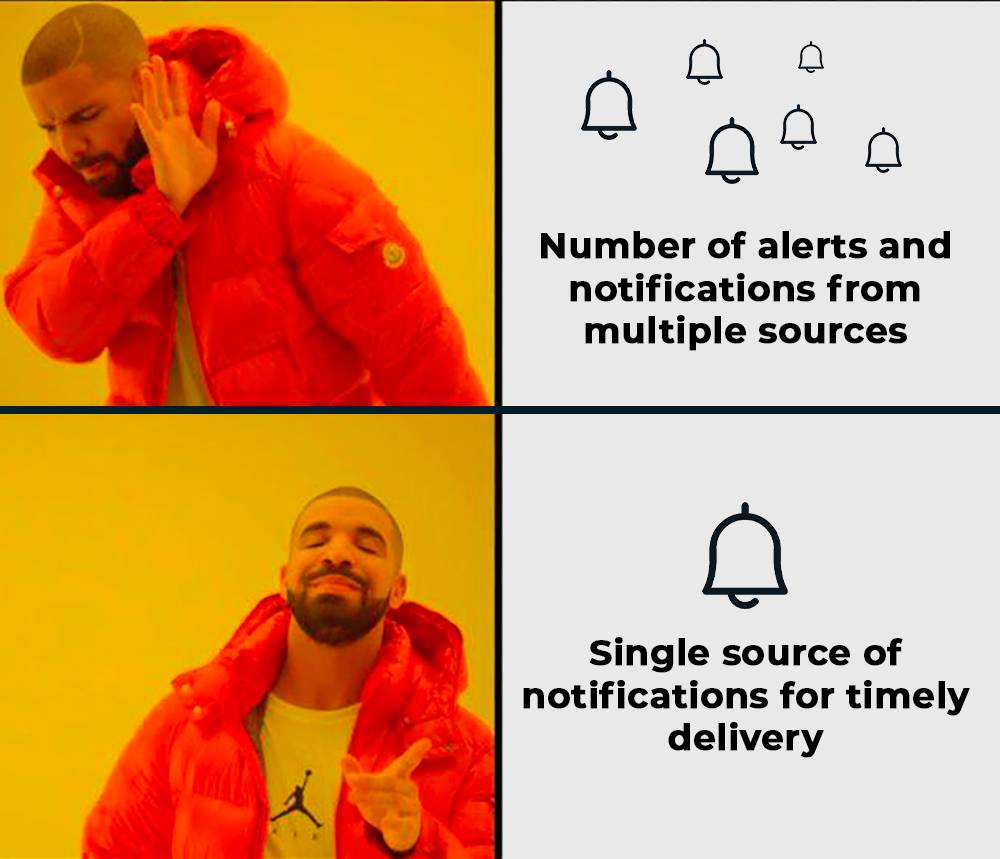 Why is a single source of information essential for unparalleled customer satisfaction?
While sending alerts is something every QSR and CEP company does, you'll think there is no rocket science behind it. However, are those alerts simplified enough for the customers?
The logistics maze is a difficult one to decode and everything the customers needs to know is the status of their delivery. While the rest of the background information needs to be maintained very carefully, the customer doesn't need to know or be a part of any of it.
Single Source of Information + Timely Delivery = Happy Customers
Offer real-time visibility including relevant information with LogiNext
Benefits of choosing LogiNext for offering a unified customer experience
| | |
| --- | --- |
| How does it help enterprises on an operational level? | How does it help in achieving a better customer experience? |
| Complete visibility of all the drivers | Ability to track orders at every step |
| Reduction in customer servicing calls | Proactive notifications for order-related updates |
| Convenient tracking information sent via SMS/ IVR/ email and more | Increased customer loyalty due to simplicity of communication regarding order delivery |
| Single trigger for multiple events including carrier updates | Reduced customer churn rate due to prompt feedback mechanism. |
While you're reading this, thousands of orders with complex workflows have been delivered to customers with the simplest notifications. Wish to keep your customers satisfied not just with timely deliveries but with accurate and convenient real-time updates? Let LogiNext help you in delivering a unified customer experience. Hit the red button and we'll get in touch with you!
42