Demand For Restaurant and Food Delivery Software On The Rise!
George Bernard Shaw once said, "There's no sincerer love than the love of food."
Food can be the common thing that can bring together a community, a sense of happiness, and enjoyment. Whether at an office party, weekend sleepover, or having a peaceful dinner by yourself, food can be your go-to friend in all the mentioned situations. With the rise of cloud kitchens and stores offering online deliveries, restaurants have begun the implementation of food delivery software. Now, one might wonder what's the use of delivery management software? The answer lies in delivering customers fast and fresh food at the earliest possible.
– Revenue in the online food delivery market is estimated to reach US$0.91tn in 2023. [
1
]
– The food delivery market is projected to grow at 12.33% (CAGR 2023-27), reaching US$1.45tn by 2027. [1]
– The grocery delivery segment is estimated to have a revenue growth of 20.6% in 2024. [1]
What is the ideal functionality of a restaurant food delivery software? 
– Dashboard for displaying order details.

– Live order and driver tracking.

– Route optimization

and auto-order allocation.

– Proof of delivery for every order.

– Monitor the earnings of drivers and revenue generated.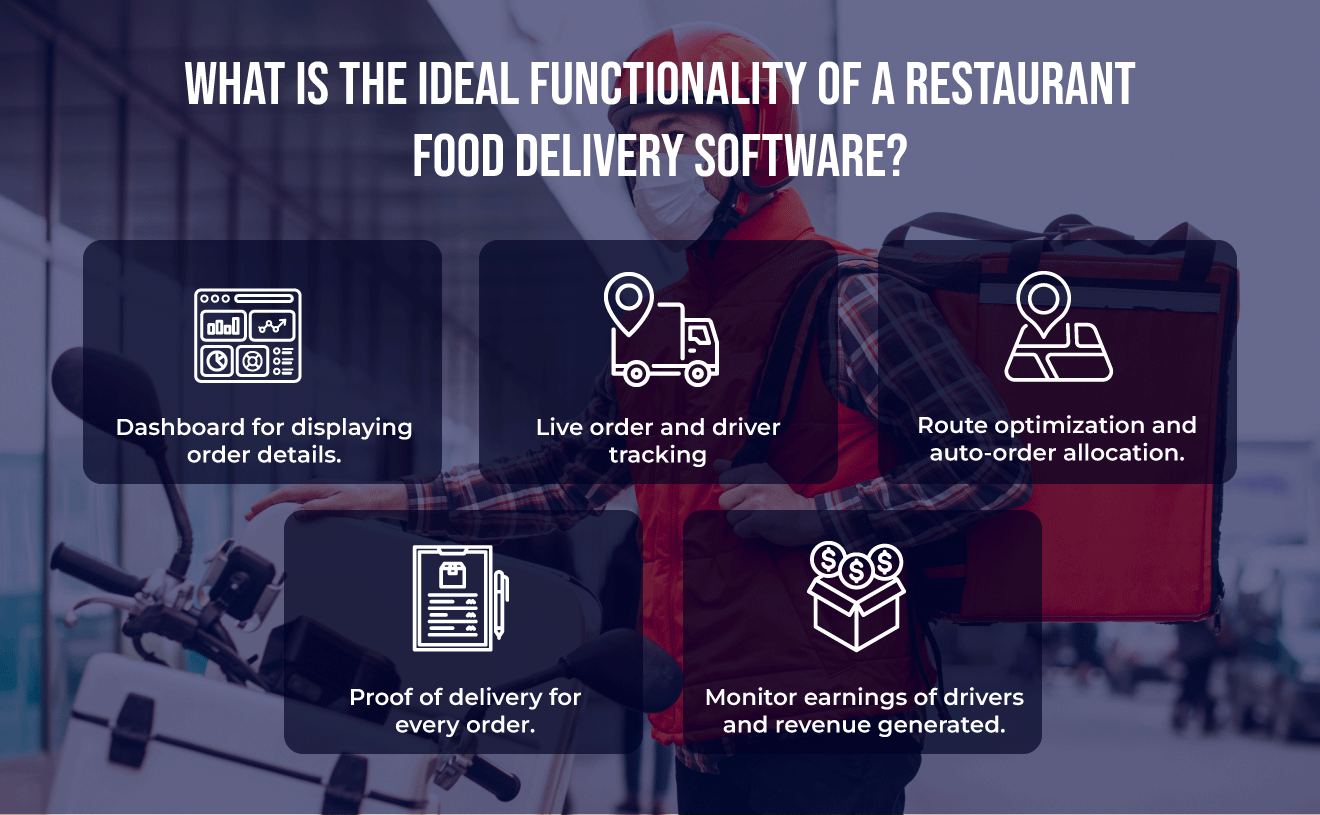 What are customers looking for in an automated food delivery platform?
Live Order Tracking: This feature allows customers to receive real-time updates on their food delivery status. Now, this helps improve transparency and customer experience. No more customer calls to attend to update delivery location! Combining route optimization with live order tracking helps drivers in faster and more efficient deliveries. Live order tracking is a crucial component of a restaurant's food delivery software to provide a seamless and satisfactory customer experience.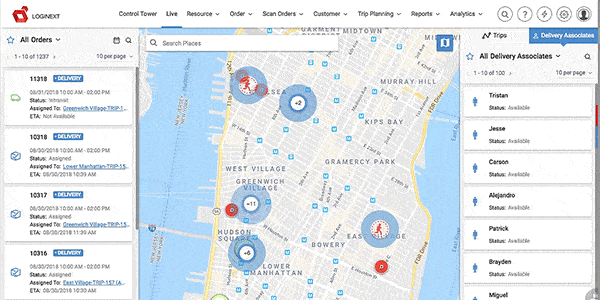 Order Scheduling: This feature helps the delivery driver with planned and optimized routes for on-demand delivery. This helps with multiple order deliveries in a single trip, which helps save time, reduce delivery time, and increase fleet efficiency.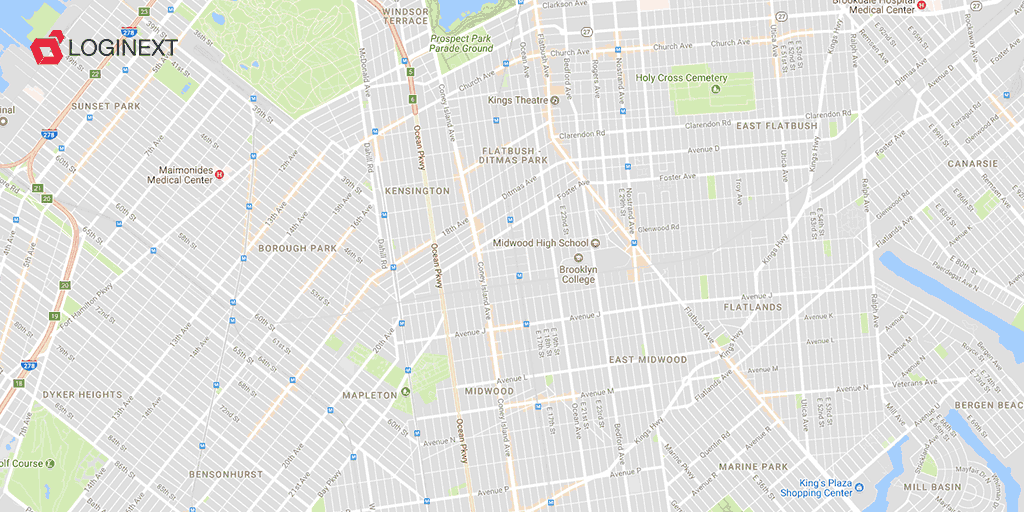 Keep Customer Data Secure: A cloud-based food delivery software is the best choice to keep sensitive information such as customer data and payment information secure. This will ensure the confidentiality, integrity, and availability of this information, as well as protect against cyber threats. Encryption and multi-factor authentication can improve security and address vulnerabilities. Ensuring the security of an automated food delivery platform is essential to building trust with customers and maintaining the reputation and viability of the platform over the long term.
Alerts and Notification: Keeping your customers engaged with real-time notifications about their delivery will enhance customer experience. Push notifications are a critical feature in an automated food delivery platform as they allow for real-time communication and engagement with customers. Customers receive updates on their order status, delivery times, and promotions, increasing their overall satisfaction and loyalty. Push notifications can help to increase revenue by promoting new products, deals, and discounts, and encouraging customers to order more frequently. 
Geofencing: A food delivery software that lets you draw (virtual boundaries/ fences), and decide the regions you want to perform deliveries can help optimize your operations. Setting up geofencing and tagging drivers to specific areas can help avoid issues of delayed deliveries and peak-hour order rush. It also alerts the operations managers when a driver enters or exits a particular area, enabling better tracking and management of delivery operations. This helps improve fleet efficiency, reduce delivery costs, and improve customer experience.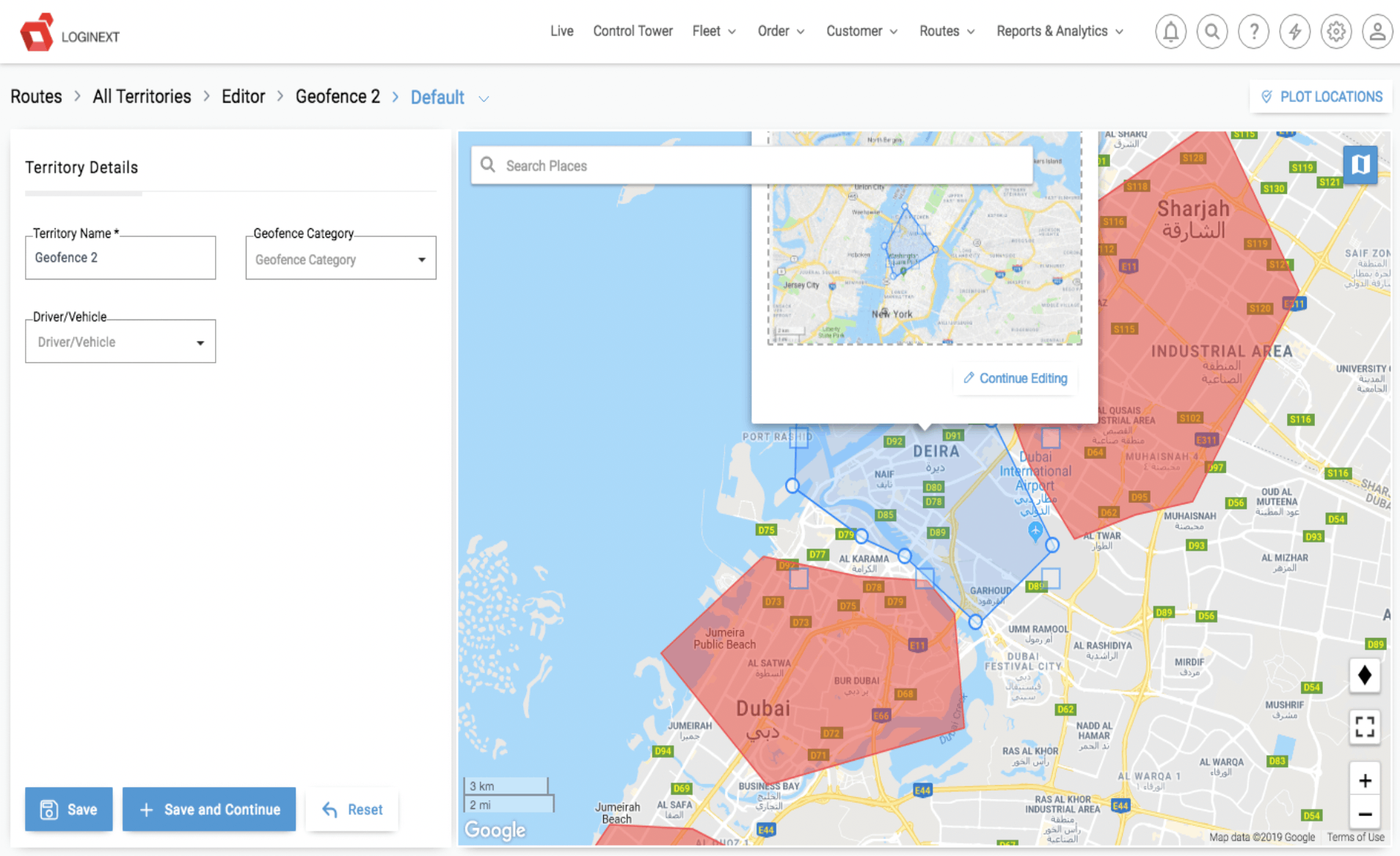 Automatic Driver Assignment: As the competition rises for faster and more efficient deliveries, automatic driver assignment will help with instant and errorless deliveries. Drivers can be assigned for deliveries based on their availability, location, and order priority. This ensures orders are dispatched in a timely and efficient manner. The use of food delivery software will also help optimize delivery routes, reduce travel time, and improve orders a driver can complete in one trip. An automated food delivery platform is critical to optimizing delivery operations, improving the customer experience, and increasing the efficiency and profitability of the business.
Sales Report: At the end of the day, a sales report can provide valuable insights into the performance of the business. By generating sales reports, platform owners and restaurant partners can gain a better understanding of customer behavior, order trends, and revenue stream. Additionally, these reports can help to track the performance of individual drivers, enabling better management and optimization of the delivery fleet. Overall, the need for sales reports in an automated food delivery platform is critical to understanding the performance of the business and making informed decisions that can help to optimize operations and drive growth.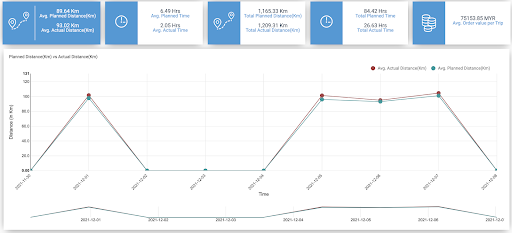 White Labelling: Your logo, your icons, your business! White labeling is a vital feature of an automated food delivery platform that allows businesses to customize and brand the platform as their own. This feature helps increase brand recognition, build customer loyalty, and create a competitive advantage in the crowded food delivery market. White labeling also helps generate additional revenue streams by providing a value-added service to restaurant partners. White labeling in food delivery software is critical to building brand recognition and creating a personalized customer experience.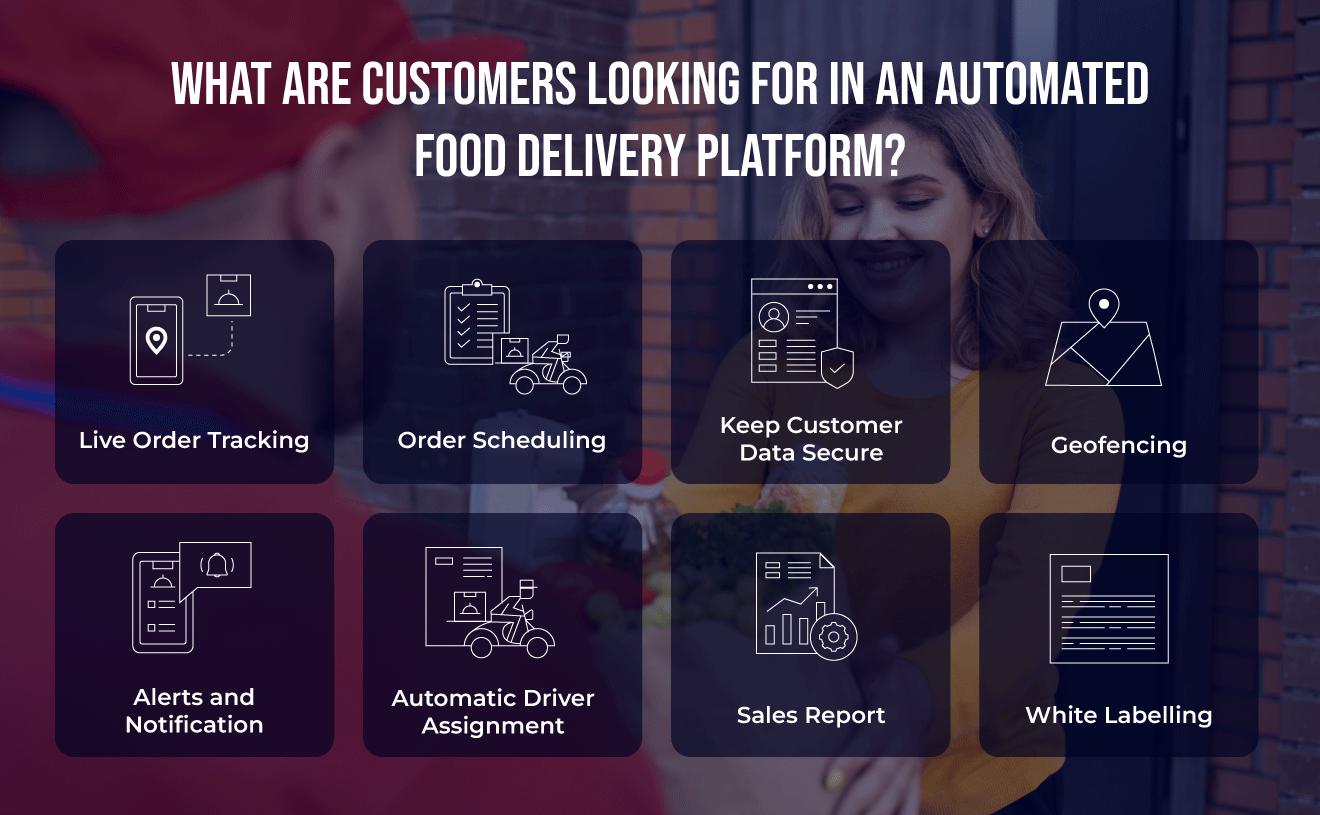 Conclusion: 
The rise in demand for restaurant and food delivery software has been a notable trend in recent years. The increased popularity of food delivery services has become a convenient way for consumers to enjoy their favorite meals from the comfort of their own homes. The pandemic helped accelerate the adoption of automation in food delivery platforms, as more people opted for contactless deliveries.

The future of the food industry is undoubtedly intertwined with technology, and this is where LogiNext can help with companies' growth and innovation. Our cloud-based delivery management software has been used across 50+ countries and 200+ enterprise clients. Feel free to contact our solutions team to reduce delivery time, improve fleet efficiency, improve branding, profitability, and white labeling, and get customized sales reports for delivery operations. Click on the red button below to speak with an expert.
59