6+ years at LogiNext, Smita Pillay's journey as the company's administrative pillar
This article is a part of the #WeAreLogiNext series of articles where we focus on people's journeys that power the company.
An administrative role is a vital element for any business as it helps in the smooth running of its operations. Today, we cover Smita Pillay, who has been associated with LogiNext for the past 6+ years, looking over the office administration and making sure every team member has what they need to succeed! Having seen the company grow from almost day 1 to a global business with offices in several countries, Smita's role often goes unnoticed. But in this post, we intend to change that by putting a spotlight on the person who makes everyone else's journey in the company smoother. Read on for an in-depth story on Smita's journey with LogiNext:
LN: Tell us about yourself and your upbringing.
SP: Myself Smita, was born and raised in Mumbai. I completed my schooling in St. Dominic Savio and graduated from N. G. Acharya & D. K. Marathe College. Born in a nuclear family, I have a sibling who is nine years younger! After marriage, I shifted to Kalyan, where I currently reside with my husband and kid. My first working experience was in Mediaware, and I later took a sabbatical to care for my firstborn. After a 5-year gap, I was ready to get back into the industry, and thus came the opportunity to work at LogiNext.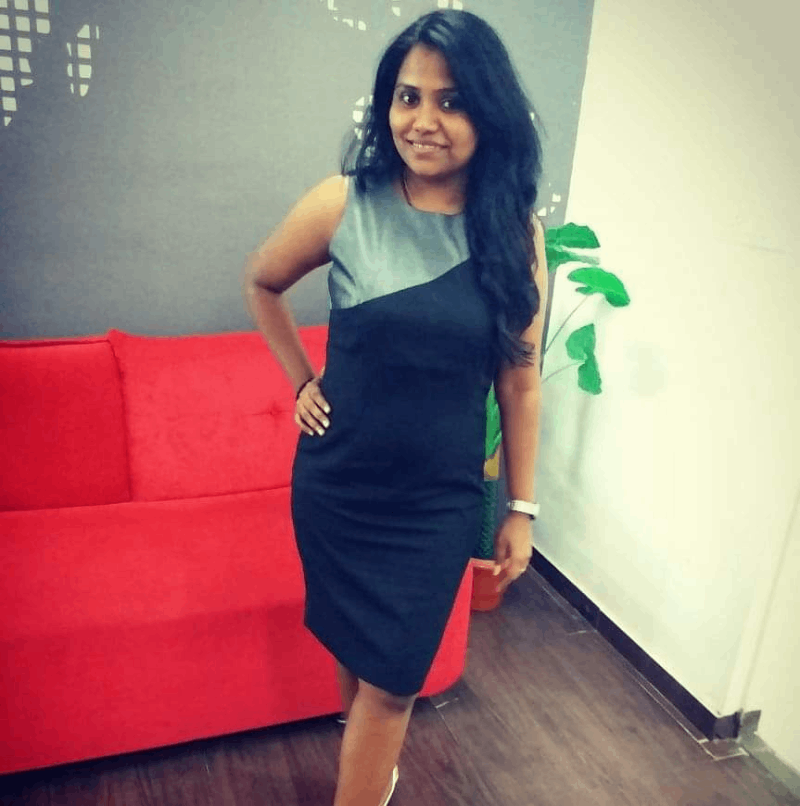 LN: What were the challenges you faced returning to the corporate world?
SP: At Mediaware, my role and tasks were usually defined, with a fixed set of instructions being provided, for which I had to provide solutions. At Loginext, there was a complete turnaround where I could learn everything from scratch- from the front desk to admin. I was always curious to learn new concepts and am still learning and continuously upgrading my skills. LogiNext helped me restart my career confidently and is the best place to learn and gain experience. My mother-in-law has also helped remove some pressure by taking care of my child when I am at work, which helped me get the right balance between office and personal life.
LN: Who was your mentor, and how did they help shape you?
SP: Dhruvil Sanghvi, CEO of LogiNext has been my mentor since the beginning of my journey at LogiNext. In the 6-years of my working with LogiNext, he has been the constant motivator and we have had our share of agreements and disagreements. Dhruvil is a visionary CEO and always wants to get the best out of his employees. As I started out by handling the front desk at LogiNext; when I tried to expand my expertise, he believed in me and offered me opportunities in marketing tasks like social bookmarking, net promoter score (NPS), etc. He has never said 'No' to any task and has constantly encouraged me to explore different branches.
LN: As an Admin, what are your primary responsibilities?
SP: As an admin, helping new joiners with the onboarding process, right from creating their email and profile for working in the co-working space at 91 Springboard., ID card preparation, parking, managing office stock, expenses, and organizing company records. It is a responsibility entrusted to me and is something I excel at.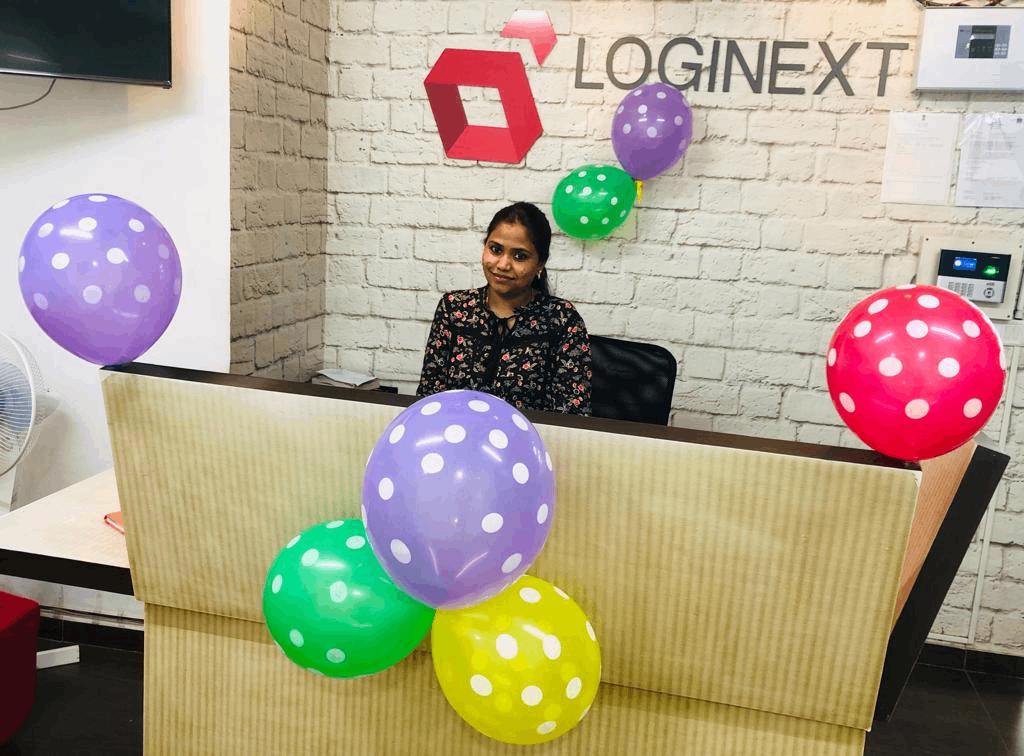 LN: What tips would you like to share with fellow admin?
SP: I have a three-point rule that is a must follow for anyone joining an administrative role, which not just applies to LogiNext, but in any organization.
Multi-tasking- One should not limit oneself to a particular task. Always look to improve your knowledge and be prepared to handle multiple tasks.
Proactive- Look to get your work completed and in a way that is performed, giving your 100% to get the best results.
Communication- Don't assume anything. Communication holds the key that will ensure there are no hurdles in the completion of the tasks.
LN: Who's your role model within and outside the organization?
SP: Dhruvil is my role model within the organization. The discipline he brings to the table, and the perfectionist that he is the great testament. You learn about time management with a focus on the timely completion of tasks and keeping the highest efficiency. The way he speaks will get people hooked, and no one is ever bored. He is straightforward, bold, and loud, which gives the person on the other end confidence. Outside the organization, my mom is my role model. Whether for studies or while growing up, she was always my guiding angel. She is the one with whom I share all my highs and lows and has shaped me into the person I am today.
LN: What is your best memory at LogiNext?
SP: Though there are several memories that I have been a part of, the one that stands out is when we celebrated women's day at LogiNext, and Vijay Shekar, founder, and CEO of Paytm was the Chief Guest; that was the best memory. The trip to the Maldives was another unique experience, especially being able to travel after a year of lockdown.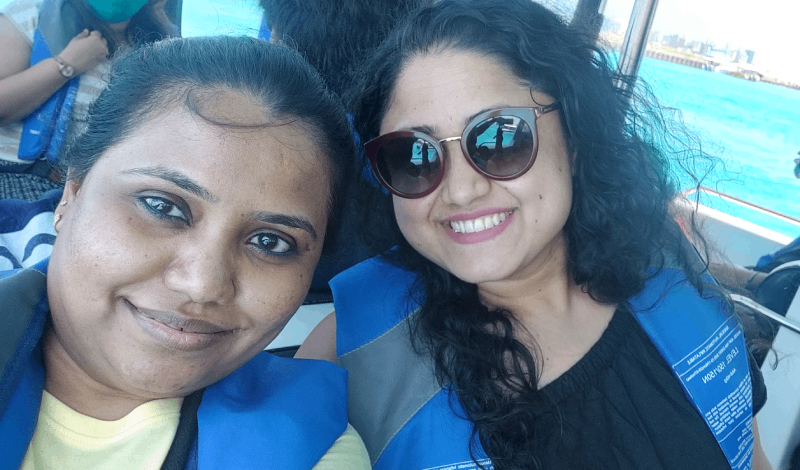 LN: What's the best advice you have heard or given someone?
SP: Everyone gives advice, but it's essential to pick and choose what best suits your interest. I would probably advise people to believe in themselves. If you believe in yourself, you will crack the key to success.
LN: What is something that you would like to develop?
SP: I am improving my communication skills, which is quite essential to become confident in whatever field you are working in. I am an introvert and need time to gel and start the talk, which I am improved over the past 6-years.
LN: What are your hobbies and interests?
SP: I like to dance. Aside from spending time with my family, I spend my weekends listening to the music of Kishor Kumar ('70's-' 80's).
LN: How is your child growing up?
SP: It's a two-way street at present. He teaches me many things, such as online games, and streaming, and I get to develop and mold him with the best qualities for life's challenges.
LN: If you had a superpower, what would it be?
SP: I would love to have the Mr. India gadget. I would then have the power of invisibility and be able to complete multiple tasks.
LN: Which is your favorite movie?
SP: My favorite movie is Rang De Basanti. I also love DDLJ and most of the Bollywood movies.
LN: If you have the power to change something?
SP: I would like to abolish superstition and blind faith. People blindly follow superstitions, which is something that I would like to eradicate from society altogether.
LN: Any secrets that you would like to share?
SP: I used to play basketball at interschool and intercollege levels and passionately follow cricket.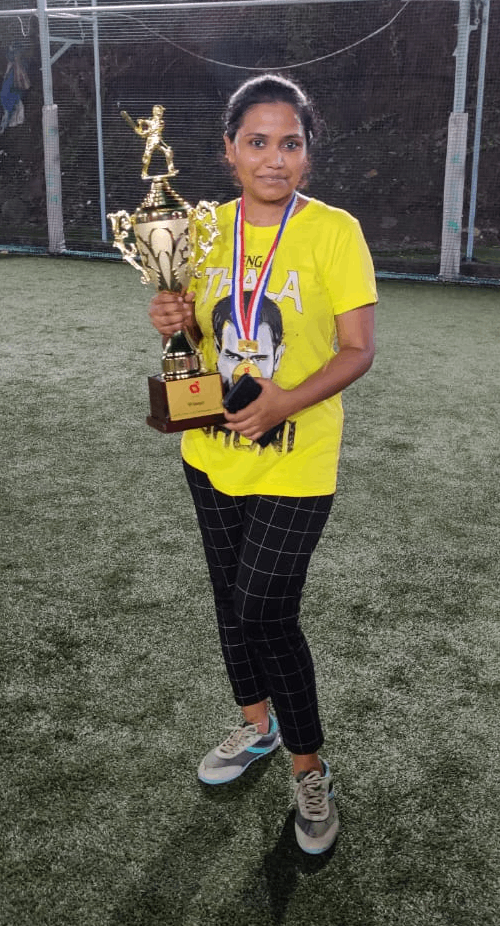 Stay tuned to read more stories about those taking LogiNext to the next level.
We're hiring! Join our team, and be a part of one of the fastest-growing SaaS companies globally.
51