Meet LogiNext's Creative Side with UX Designer Maanvi Kriplani on #WeAreLogiNext
This article is a part of the #WeAreLogiNext series of articles where we focus on people's journeys that power the company.
Maanvi Kriplani's story is a rarity in the Indian culture, where there was no pressure to join engineering or become a doctor! Raised by a single parent, Maanvi dedicates her success to her super mom and elder brother. Maanvi's artistic seeds were sown in childhood, with her mom being an interior designer and her brother a photographer. With 11+ years of experience in visual graphics, UI/UX, and web designing, Maanvi has a lot to offer. Having worked with top brands globally, she understands the crux of designing but always maintains a learners' attitude. Aside from designing, she's a numismatist (we all need a dictionary sometimes) and loves traveling to Goa! Today, we cover her story and take you through Maanvi's journey in design.

LN: Hello, Maanvi! Tell us about yourself and your upbringing.

MK: I grew up in Mumbai and was raised by a single parent and my brother. I was lucky to be born with a silver spoon, as my mom and brother had planned for my wants and needs. My mother is an interior designer, and my brother is a photographer; I can say that I was born with artistic qualities. These qualities have helped me reach the stage I am today as a UI/UX designer. After clearing my boards, I planned to become a commercial artist. I wanted to become an architect, but the support of my brother and mom pushed me into commercial arts. In 2009, my brother suggested entering the digital designing domain and learning software, from which I started as a web designer, and today I am working as a senior user experience designer.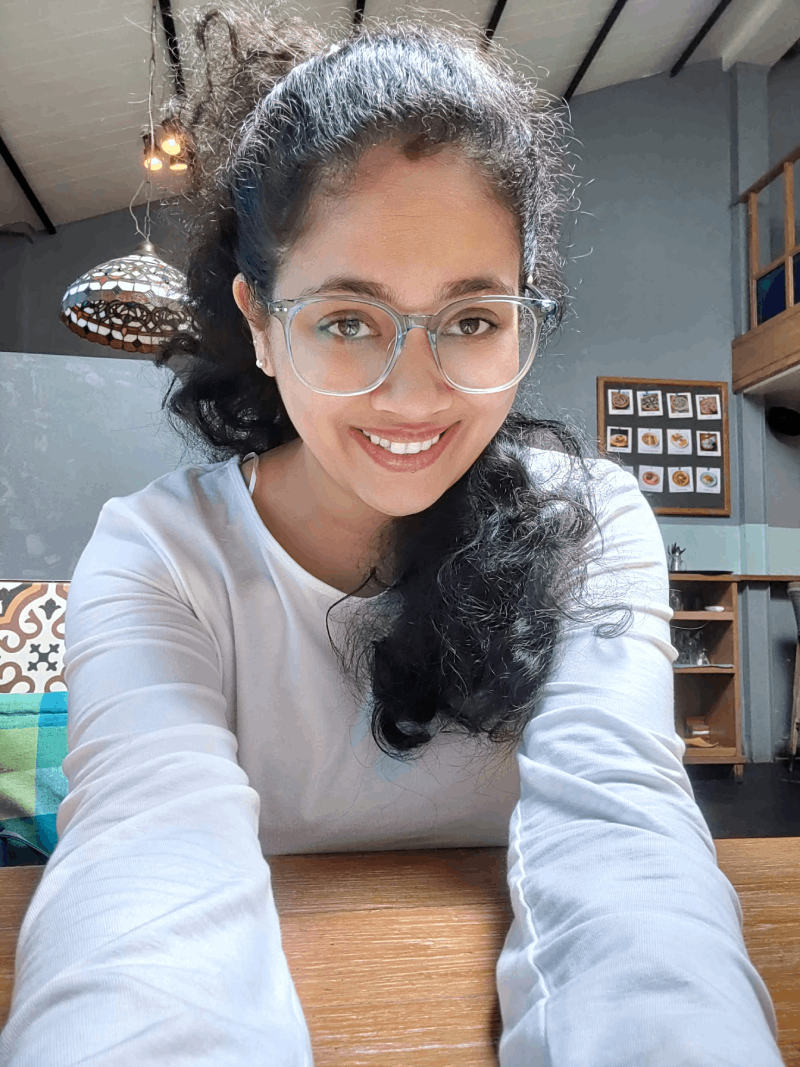 Back in 2009, people hardly knew what commercial art was, and some even used to compare it with Tare Zameen Par, that's the reaction I used to get, but my family supported me in every step of my journey.
LN: Take us through your journey of becoming a UX/UX designer

MK: I started as a web designer at a startup, and though my time there was short-lived, the experience was one of the best. I didn't have a development background back then, but it opened up new opportunities in front-end development. Later, I joined Xpressions Pixel Works, which had clients like Kalpataru and significant business clients, where I got the chance to work as a web developer, developing action scripts for ads, and video graphics. Then came the opportunity to work at Western Outdoor Interactive; they used to develop entertainment interactives and games for airlines, in a tie-up with Panasonic. This is where I learned the need for image optimization, on how to tackle gradient and color schemas without affecting the outcome.
This journey also helped me develop my managerial skills as I had the opportunity to handle a small team. Then in 2016, I took a break to understand the new nuances that had come up and ensure I was ready with the latest skill sets to take on new challenges. My UX journey started at this point when I joined Accenture on contract and later BTS, where I worked as a UX designer and front-end developer. Cox and Kings helped me create my portfolio in UX design, and HDFC helped me improve my UI/UX skills exponentially to help me get into LogiNext.

LN: How has your journey at LogiNext been?

MK: Gayatri was the person that held my interviews and offered me growth insights. I was surprised to be pregnant after accepting the offer, but LogiNext handled the transition smoothly. My previous employer (HDFC Bank) also understood the situation and granted me an early release for my LogiNext joining. So, a wild start at LogiNext. Initially, onboarding was overwhelming as the product completely blew me out, and to be completely honest was a challenge to the designs that matched the requirements. But gradually, talking with the product team, AMs, and OM's helped me gauge an idea of the product. Then I had maternity leave for six months, and upon returning in August (back to work), I felt like I had never left. People were welcoming and always helped me; special mention to Naveen and the product team for the support.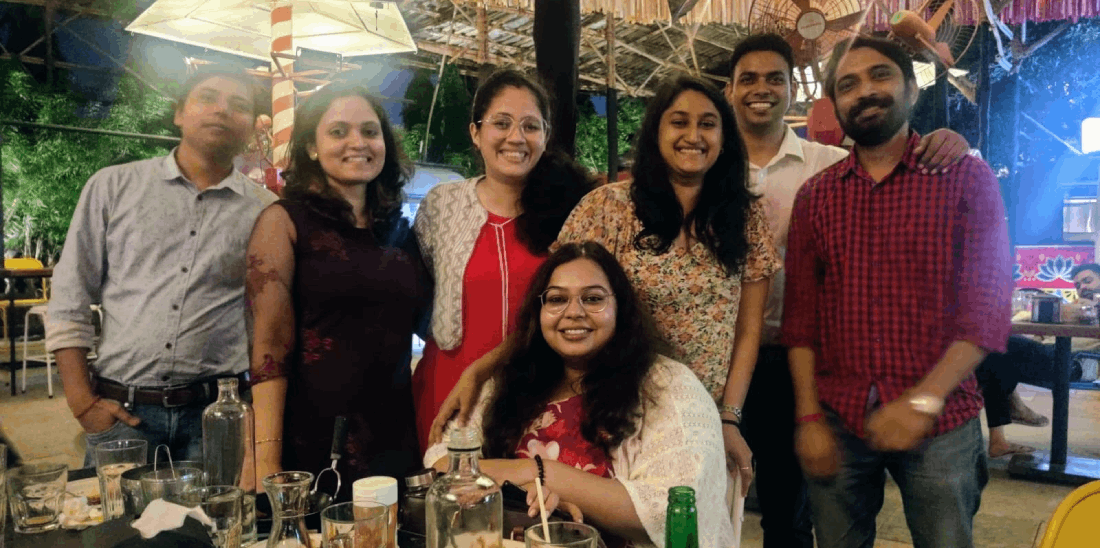 LN: What are the challenges that a UI/UX developer faces?

MK: Understanding what design people will like would be the best thing; there are people from different domains and mindsets. Each person perceives designs differently, so it becomes essential to understand the client's requirements at the earliest to develop strategies that match their expectations.
Creating iterations is the best way for a designer to understand the concept and develop the best output.
Another factor is the time constraints to getting the designs ready. Talking to customers who use the product can offer better insights on future development and tweaks to make the perfect design. Getting the right design designed at the earliest is crucial to get the designs right at the first attempt.

LN: How to keep yourself motivated?

MK: A designer always has to be in a good mood. If you are feeling low, music is something that helps me stay motivated. My kids also help me by doing a video call; talking to them will help me keep calm. Coffee and watching 'F.R.I.E.N.D.S' are also excellent for dealing with a hectic day. Taking breaks can be the best way to keep yourself filled with ideas.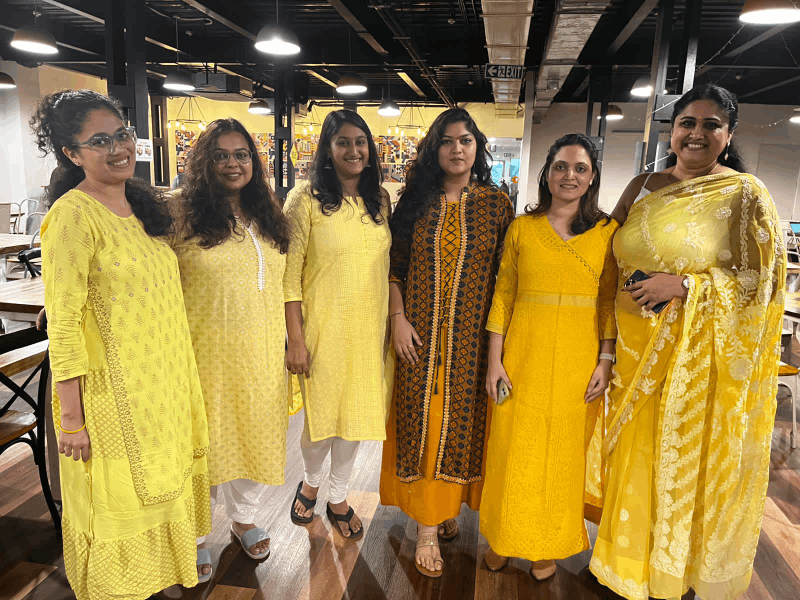 LN: Tips for new joiners in UI/UX

Accept your flaws- Be ready to receive criticism for your designs; no one is perfect. The ability to handle criticism will help you improve your designs and become the best in what you want to achieve.
Keep learning- You can never say you are a pro designer and stop the learning process. Keeping the best practices in mind is crucial to get the design perfected. Always keep an inspiration; think of the user.

LN: Who are your role models?

MK: Dhruvil was a major motivating factor while joining LogiNext. He was mentioned in the Forbes 30-under-30 list and being a startup CEO motivated me to join LogiNext. Besides that, we have a young and dynamic team who are open to learning and looking to grow, offering me the motivation and inspiration to keep growing myself.
Sudha Murthi is another person who has inspired me; hats off to her. My mom had a crucial role in my upbringing and has taught me to be independent and career-oriented and how to handle work and family.

LN: Skills you feel you can improve upon?

MK: Well, there are numerous things that I can still improve upon, but the major points would be-
Psychology study- To help understand the user.
Research part for ideation- Market research, user research, or any analysis would help understand the customer better.

LN: Tell us about your hobbies and interests

MK: I am a numismatist (a person who loves collecting currencies). I have a wonderful collection of Indian currencies. I like listening to music and dancing. I am also into sports and like to play badminton. I am a massive fan of Shivaji Maharaj and have traveled to most of the forts across Maharashtra. I also love traveling to Goa to enjoy a chill vacation.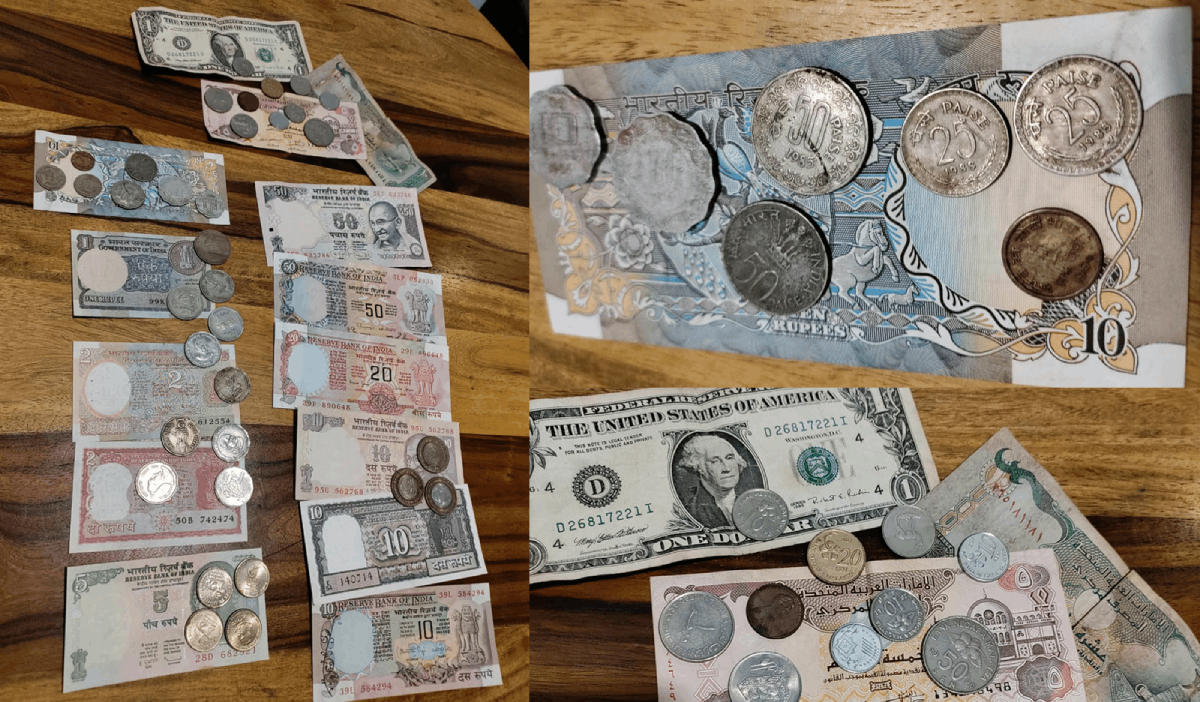 LN: Are you a movie or a book person?

MK: I like watching movies. My passion for Marvel extends to all their films. Zindagi Na Mile Dubara (ZMND) is the go-to Bollywood movie that I love.

LN: A superpower you would like to have?

MK: Well, I was waiting for this question, and for me, there would be none better than reading minds. It's the best superpower I can have as a UI/UX designer. It would give me incredible insights into clients' understanding, and designing would be much simpler.

LN: Any myths about UI/UX you want to break?

MK: UI and UX are not different. From creating the design to delivery, after development also, you need to have a review. You must check how the design blends with the system even after release to become a complete designer.
Stay tuned to read more stories about those taking LogiNext to the next level.
We're hiring! Join our team, and be a part of one of the fastest-growing SaaS companies globally.
44