LogiNext helps pharmacies go digital as 'Medicine eCommerce' goes up 40%
New York, USA – July 29, 2021
LogiNext clients in North American urban cities saw medicine eCommerce go up by 40% 

More than 70% of consumers mentioned in surveys that eShopping of medicines has increased or remains constant after the unlock

Of the total online ordering, 25% is coming from suburban and rural areas
Ever since the pandemic, eCommerce has seen a hyper-growth and especially the pharmacy business has picked up on the back of transportation management systems. LogiNext, a B2B route planning software that helps pharmacists and retailers automate their last-mile deliveries has reported a growth of 40% in medicine home delivery since June 2020. ePharmacies have been going strong and traditional pharmacy chains are rapidly undergoing a digital transformation journey to enable on demand delivery. 
Brands like CVS Pharmacy, Walgreens, Apollo Pharmacy, Boots have been undergoing a digital transformation journey to digitize and automate their delivery management. LogiNext MILE is the flagship plug & play SaaS platform for enterprises to orchestrate their all-mile logistics management. The software has some key functionalities like delivery route planning, route optimization, B2B fulfillment along with complete visibility and tracking of the supply chain.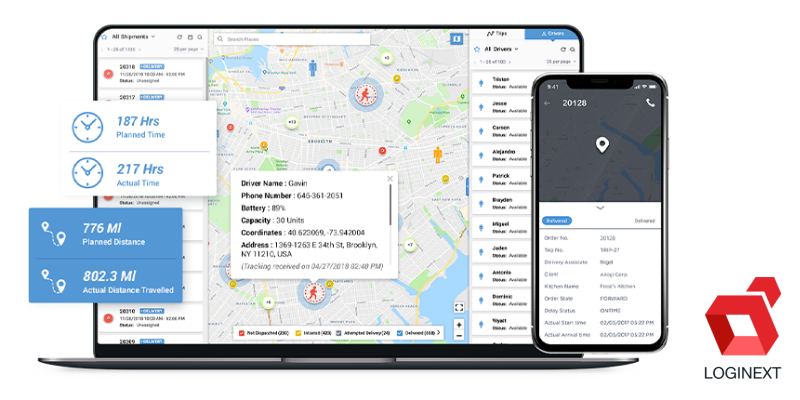 Moreover, as per the latest study on understanding consumer behavior after the lockdown, more than 70% of consumers mentioned that e buying of medicines is increased or remains constant. The global ePharmacy market is pegged to be over $150 billion by 2025 (source) and all brick and mortar retailers are revamping operations and their supply chain to go online and scale up their digital infrastructure. 
"The pandemic is behind us now but the trends that it brought in are here to stay. Customers want products to come to them on the same day now! We've seen a major spike in inquiries from pharmacies to enable last-mile delivery of orders. The LogiNext software is the perfect solution for any large pharmacy handling thousands of orders to automate their last-mile delivery and B2B fulfillment processes," says Dhruvil Sanghvi, Chief Executive Officer at LogiNext. 
As economies open up, this trend has stuck among consumers and digitization is the way to go for pharmacies and retail businesses. Consumers now expect same-day deliveries in urban cities and enabling this has been made possible by technology solutions like LogiNext Mile. ePharmacies have seen a major uptake and keeping up with the trend, traditional brick and mortar pharmacies are digitally transforming their supply chain to maintain an upper hand. 
About LogiNext: LogiNext is a global technology and automation company focusing on transportation, home deliveries, omnichannel fulfillment, and B2B distribution. Growing at an average rate of 100% YoY, LogiNext has helped its clients digitize and optimize order scheduling, customer communication, routing, dispatching, and real-time tracking to reduce logistics costs and achieve operational excellence. LogiNext Mile, the flagship SaaS product has more than 200 enterprise clients in more than 50 countries focused on: CEP (Courier, Express, and Parcel), QSR chains, retail & e-Commerce, and Transportation. Headquartered in New York and backed with $50 million across three rounds of private equity investments by Alibaba-funded companies, Tiger Global Management and Steadview Capital, LogiNext has regional offices in Dubai, Mumbai, Delhi, Kuala Lumpur, and Jakarta.
61